NOW AVAILABLE IN INDIA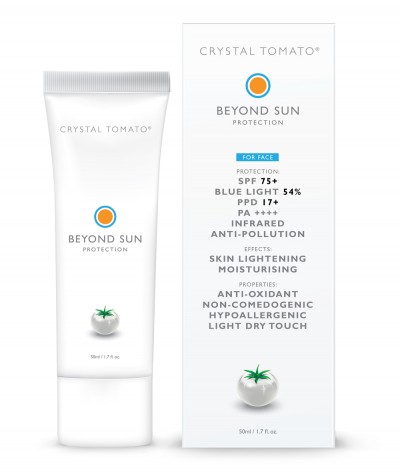 Beyond Sun Protection is the most complete sun protection cream ever made – with maximum protection from UV rays, Blue Light and Pollution. Best of all, the high level of protection doesn't come at the expense of comfort – Beyond Sun Protection is extremely light, wearable, and dry to touch. Find out more about the other benefits and advantages of this remarkable sun protection cream by Crystal Tomato®.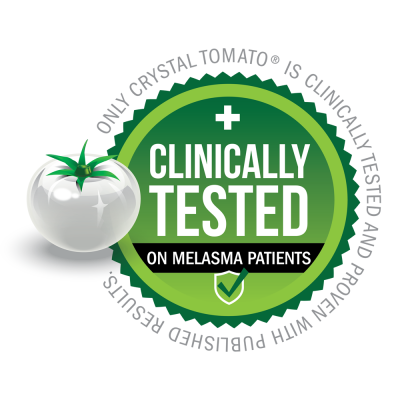 TESTED. PROVEN.
A great deal of time and money goes into the making of a Crystal Tomato® product. If a product gets to see the light of day is determined after them undergoing relentless research, tests, clinical trials, and improvements. Which is why we are confident that every product that is launched in our range will be a bestseller.
CAVEAT EMPTOR:
Please be way of buying from unauthorized online and offline stores.
WHERE TO BUY?
Buy only from authorized clinics and the sole authorized online agent.

PRESS AND MEDIA
Crystal Tomato® featured in beauty magazine BITEKI, Japan
---
Crystal Tomato® is featured in the popular Japanese beauty magazine BITEKI for their Nov 2018 issue, as the favourite skin-lightening supplement of famous Japanese news broadcaster Ms Minami Tanaka. Ms Tanaka is widely-followed for[..]
---
NEWS
Court rules in favor of Gromark in trademark infringement
and passing-off case
Gromark Consumers Enterprise Pte Ltd ("Gromark") commenced legal proceedings in Malaysia against a Malaysian limited liability partnership, IWELLNESS WORLD PLT (LLP No. LLP0014642-LGN) in September 2018, for trying to pass off their unrelated supplement [...]
Court rules in favor of Gromark in trademark infringement
and passing-off case
Gromark Consumers Enterprise Pte Ltd ("Gromark") commenced legal proceedings in Malaysia against a Malaysian company, TIARA GLOBAL ENTERPRISE (Business Registration No. 002185918-D) in August 2018, for trying to pass off their unrelated supplement product [...]