A TRULY UNIQUE SUPPLEMENT
It's one of the first food supplements in the world to offer benefits for the skin from a unique breed of non-genetically modified white tomatoes. Containing Crystal Tomato® Carotenoids which have been scientifically proven to produce many benefits for the skin such as healthier, more radiant complexion, the supplement is not only a safe and convenient way to beautiful skin but has also become a must-have for maintaining and protecting skin quality.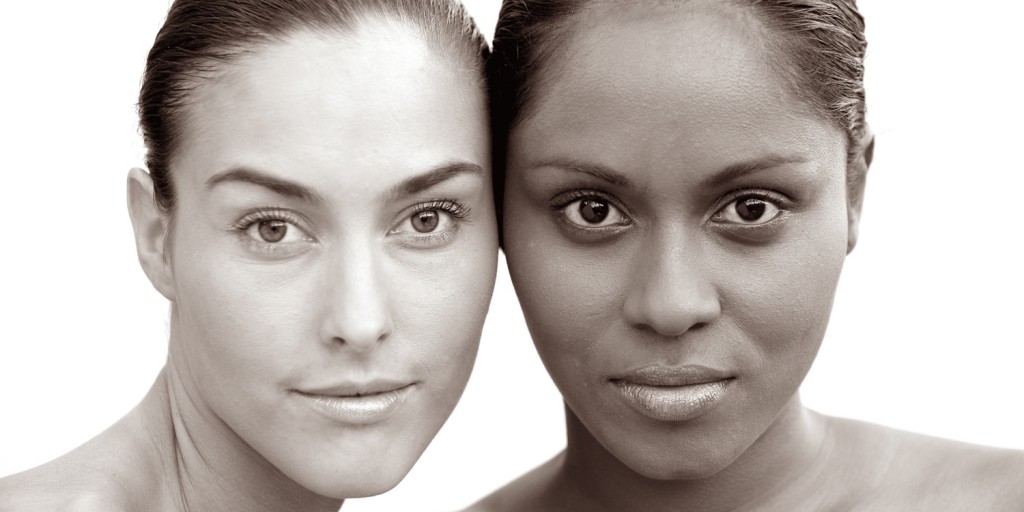 USED AND LOVED BY MANY AROUND THE WORLD
Thousands swear by it and have made Crystal Tomato® supplement a part of their daily routine. Just one supplement a day and the improvements over a few weeks have become stories shared among friends and associates.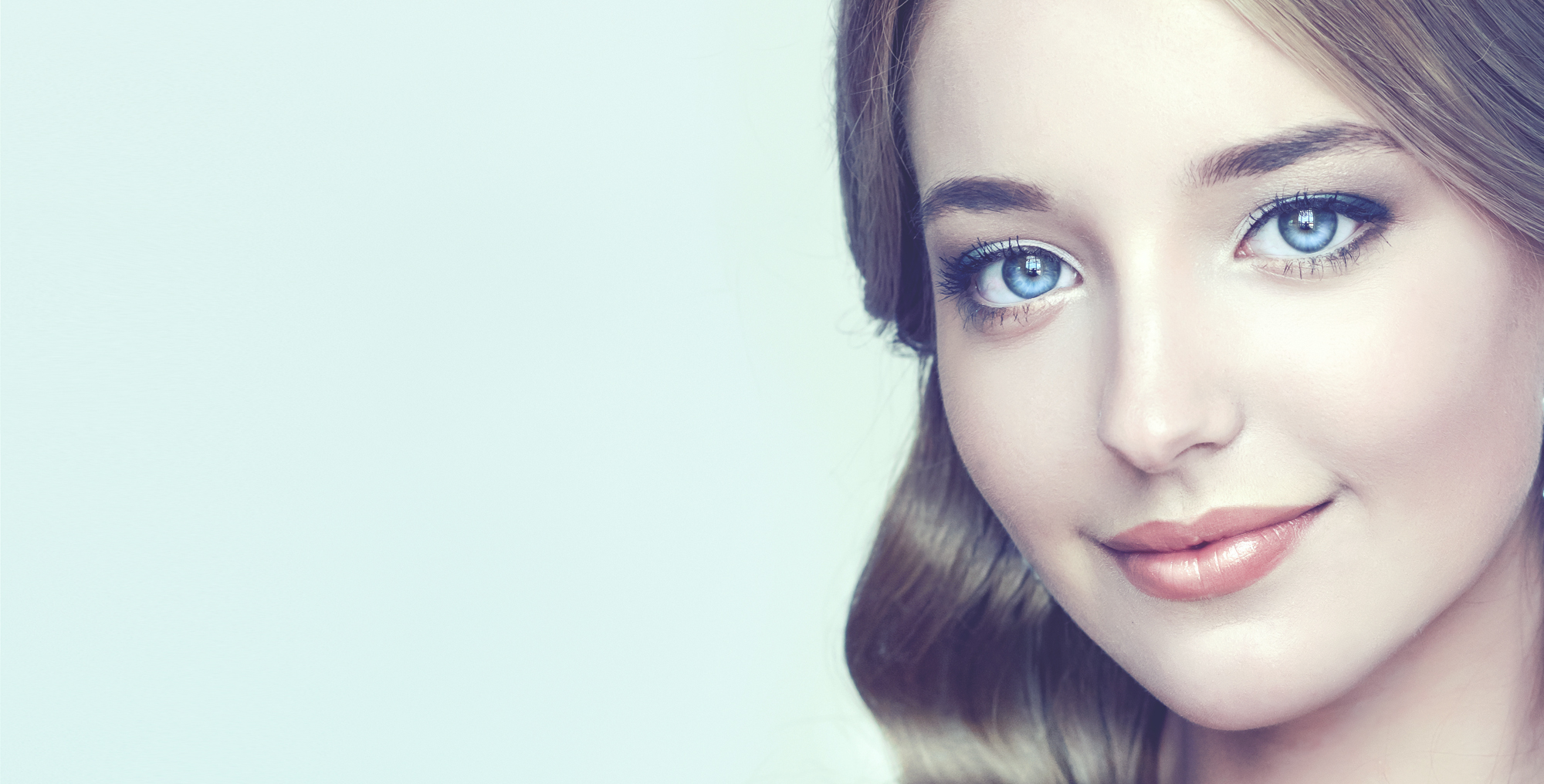 TESTED. PROVEN.
WE PUT CRYSTAL TOMATO® SUPPLEMENTS TO THE TEST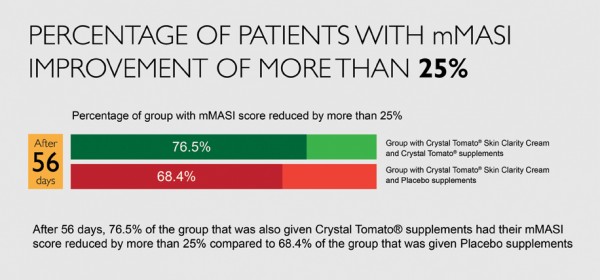 After 56 days, 76.5% of the group who were given Crystal Tomato® supplements to complement the use of Crystal Tomato® Skin Clarity Cream had their mMASI score index reduced by more than 25% compared to 68.4% of who were given only placebo as a supplement.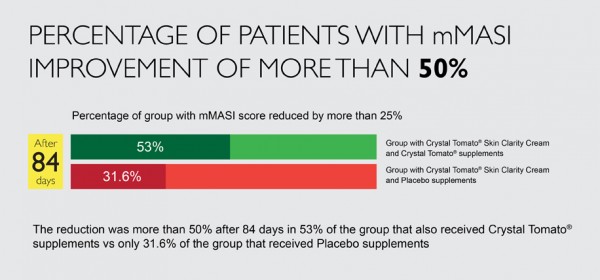 After 84 days, the reduction was more than 50% in 53% of the group that also received Crystal Tomato® supplements vs. only 31.6% of the group that had received placebo supplements.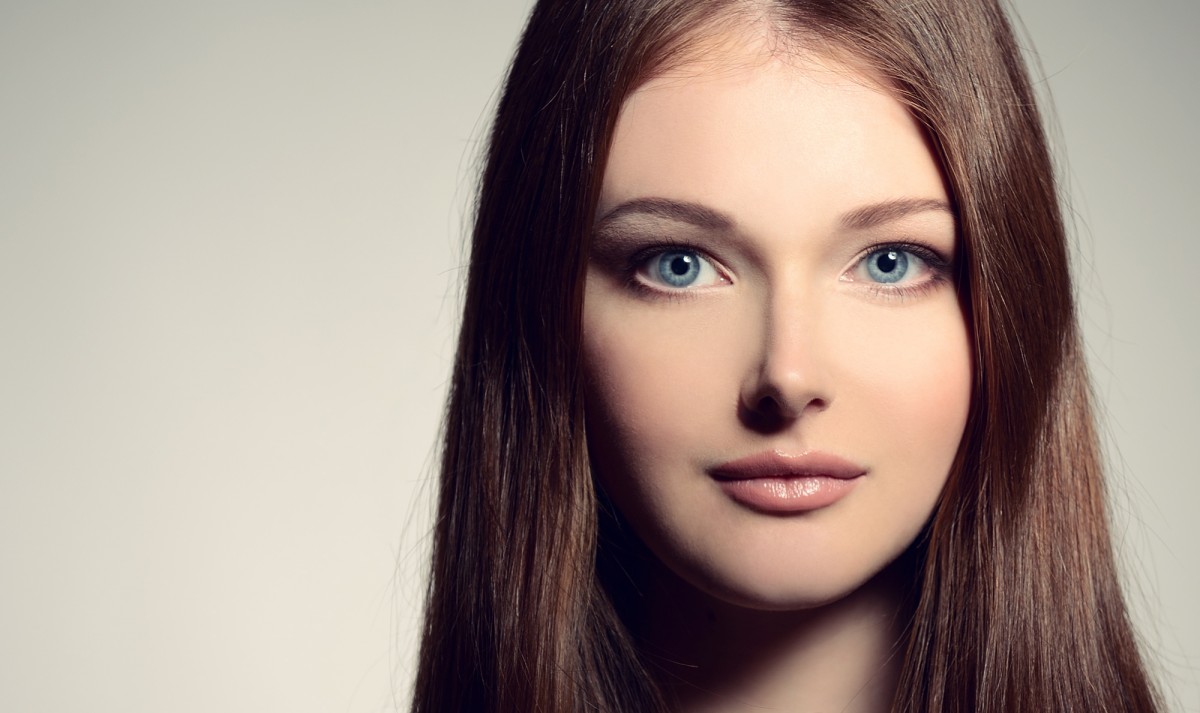 BETTER SKIN FROM WITHIN
Crystal Tomato® Carotenoids have been found to go straight to the skin, making it an efficient skin supplement. From the Clinical Trial, specific skin improvements after consumption of Crystal Tomato® supplements for 84 days were also recorded:
Decrease in skin dryness
Decrease in skin roughness
Increase in skin suppleness
Improvement in skin tone
Improvement in skin texture
HIGHEST BIOAVAILABILITY
Many dietary carotenoids, both with and without pro-vitamin A activity, are found distributed throughout human tissues including the serum, plasma and skin. But compared to other carotenoids, Crystal Tomato® Carotenoids have the highest accumulation factor in the skin (Hata TR, et al. 2000. Non-invasive raman spectroscopic detection of carotenoids in human skin.. Journal of Investigative Dermatology.115(3):441-8).
BETTER STABILITY
This high distribution factor is an indication of the better stability of Crystal Tomato® Carotenoids in the skin.
NATURAL AND SAFE
Crystal Tomato® Carotenoids are the result of a decade of research and development. A unique breed of non-genetically modified white tomatoes were specially cultivated for use in the supplement.
As it is 100% natural food supplement, Crystal Tomato® is safe for daily use over a long term.

ADDED BENEFITS
To increase the efficacy of Crystal Tomato®, an amino acid L-Cysteine is included. Existing naturally in proteins of most living organisms, it is one of the few amino acids containing sulphur.
The sulphur allows L-Cysteine to bond in a special way to maintain the structure of proteins in the body and this helps in the formation of collagen, promoting healthy skin.
BOOSTING GLUTATHIONE PRODUCTION
L-Cysteine also helps to boost the liver's production of Glutathione, commonly referred to as the body's master anti-oxidant, to maintain skin health. Without Glutathione, cells will die at a faster rate, leading to quicker ageing.
Although Gluthathione is commonly found in oral supplements, it is not absorbed when taken orally and has no effect on the skin*. By including L-Cysteine, a natural precursor of Glutathione in Crystal Tomato®, the natural mechanisms in the body are activated to produce its own Glutathione to improve the appearance of the skin**.
* Witschi, A. et al. European J. of Clinical Pharmacology, 43, 667-669, 1992
** Gross C. et al. Cell Biology and Toxicology 9,259-267;1993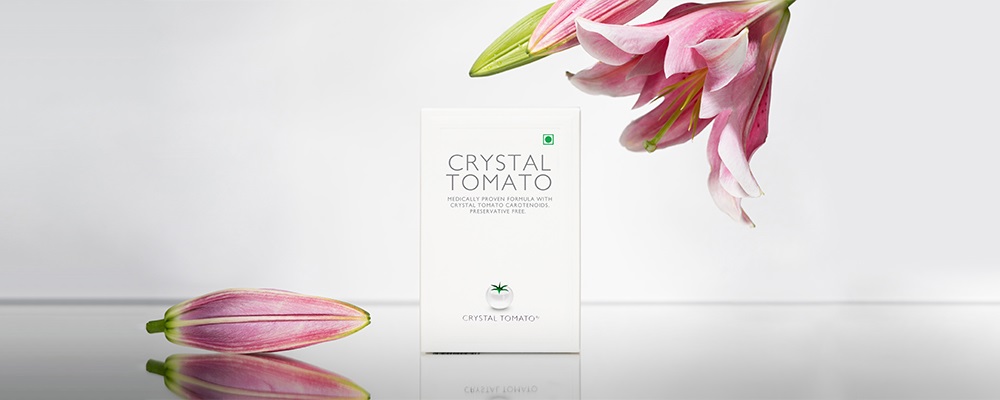 JUST ONE A DAY
That's all it takes. Crystal Tomato® may be taken regularly at any time of the day that suits your lifestyle. A box of Crystal Tomato® contains a month's supply in 3 convenient blister strips with 10 caplets each.
AVAILABLE AT AUTHORIZED MEDICAL AND AESTHETIC CLINICS
Crystal Tomato® is not sold over the counter. It is only available at authorized medical and aesthetic clinics in India. Please visit our "where to buy" page for more information.