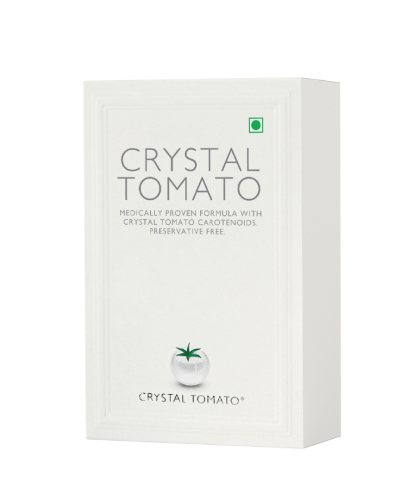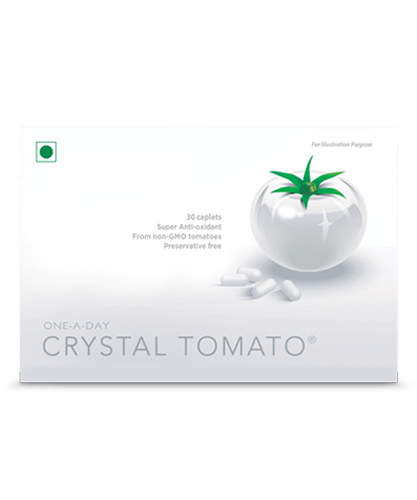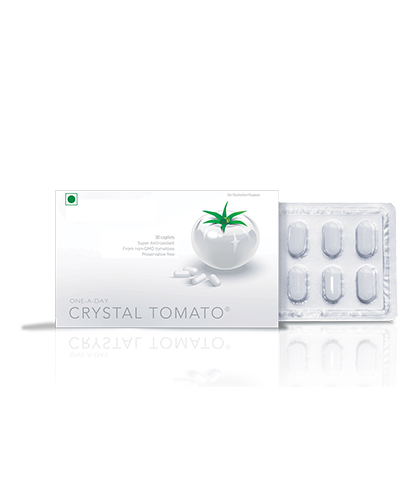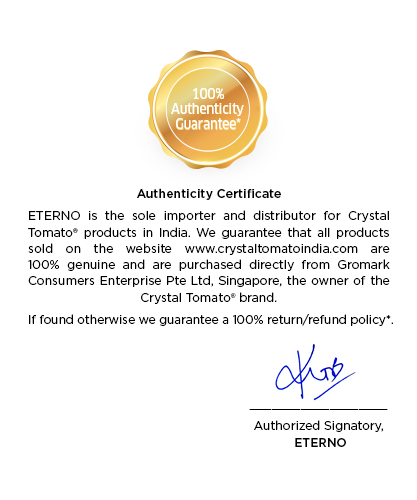 CRYSTAL TOMATO® SUPPLEMENT
It's one of the first food oral supplements in the world to offer benefits for the skin from a unique breed of non-genetically modified white tomatoes. Containing Crystal Tomato® Carotenoids which have been scientifically proven to produce many benefits for the skin such as healthier, more radiant complexion, the supplement is not only a safe and convenient way to improve skin clarity but has also become a must-have for maintaining and protecting skin quality.
Reduces the melanin present in the cells including dark acne scars, freckles, and age spots for an anti-ageing and anti-photo effect
Inhibits melanin synthesis to prevent pigmentation spots from forming
Prevents DNA damage
Acts as anti-oxidants to protect against free radical damage caused by environmental aggressors
Has anti-inflammatory properties against wounds, and post inflammatory hyper-pigmentation (PIH)
Serves as a natural sunscreen against UVA and UVB rays to help protect against UV damage, photo-oxidation and sunburn
Promotes even skin tone and radiant complexion
Improves skin suppleness, dryness and smoothness

Crystal Tomato® Powder: 800mg
L-Cysteine: 50mg
Others: Microcrystalline cellulose, Croscarmellose sodium, Dicalcium phosphate, Stearic acid, Magnesium stearate, Silicon dioxide, Methocel – E15, PEG -8000, Titanium dioxide

A box of Crystal Tomato® contains a month's supply - in 3 convenient blister strips of 10 caplets each. Just one a day is all it takes.